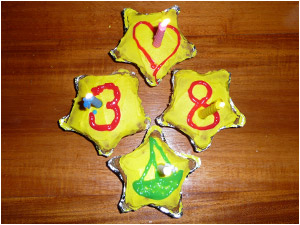 Day 243 - North Captiva Island, Florida


16:55 hrs - January 29th, 2008


Celebration!

Today is a day to celebrate. Not only because, after six weeks of solid, non-stop work, we have completed all of our installations, upgrades, improvements and provisioning, but we have finally, with the help of Joe, Jonathan and Larry, cast-off our dock lines from SnookBight Marina and left Fort Myers Beach behind. After a perfect six-hour, downwind sail in 15 knots of warm breeze, we've dropped our 60lb CQR anchor and 125 feet of chain in 15 feet of turquoise waters. Yes, it's time to celebrate, we are on our merry way again, eager to start the 'international' portion of our grand adventure.
However, after six weeks on land it's painfully obvious we require re-acclimatizing to the boat. Catherine has bumped her head five times already and my left big toe has taken a beating. We have forgotten how to navigate our way around Dream Time and the thought of sailing straight to Dry Tortuga (a mere overnight sail) seems too daunting (and painful) for us to tackle right away. So we have opted to anchor off North Captiva Island for a few days. Not only to ease back into the cruising lifestyle, but more importantly to thoroughly test all of our new and updated equipment. You see, it's one thing to realize our new electrical "doohickey" has malfunctioned in Florida and another thing all-together to have it fail in Cuba, where shipments from the US would require interrogation, deportation or perhaps a complimentary stay in Guantanamo? So, we will spend a few days in our cozy anchorage before heading south.
And honestly, we also require just a little more time to mentally prepare ourselves for our next leg out of US waters. You would think that after eight months on board Dream Time and cruising the eastern seaboard, we would be ready to embark on a short offshore leg to Cuba, but the truth is, whatever valuable momentum and confidence we had built-up sailing down the coast, it was mostly left behind in Fort Myers Beach. After spending six weeks on land, living in our parents luxury condo whilst Dream Time was under some major installation projects, driving a car everyday, watching cable TV, and the convenience of flushing commodes, unlimited amounts of electricity and water, resulted in temporarily dampening our independent spirit. It feels as though we've lost our cruising edge and have started our world journey from the very beginning again. I'm certain we'll find it once more, perhaps even right here in Captiva, or maybe in Dry Tortuga, Cuba, Belize? I'm not sure where, but we're both excited to look for it.
For now I'm content eating my fourth piece of cake that Catherine secretly baked for me today and celebrating my 38th birthday under a blanket of stars with the woman I love.
Dream Time: Serviced engine: new impellor, oil and filter change - total hours 946. Filled water, fuel and propane tanks. Finished new installation of iCOM 802 SSB radio, Spectra Ventura 150 watermaker, two 85 watt solar panels, B&G T1 autopilot RAM, satellite phone, heat-exchange system for hot water tank, new bottom sleeves for Pro-Furl Classic system, cockpit drains, fridge cool-air intake with heat discharge vent, fridge insulation, top storage access, stereo with iPod dock, hatch gaskets, cockpit canvas, paint and varnish.